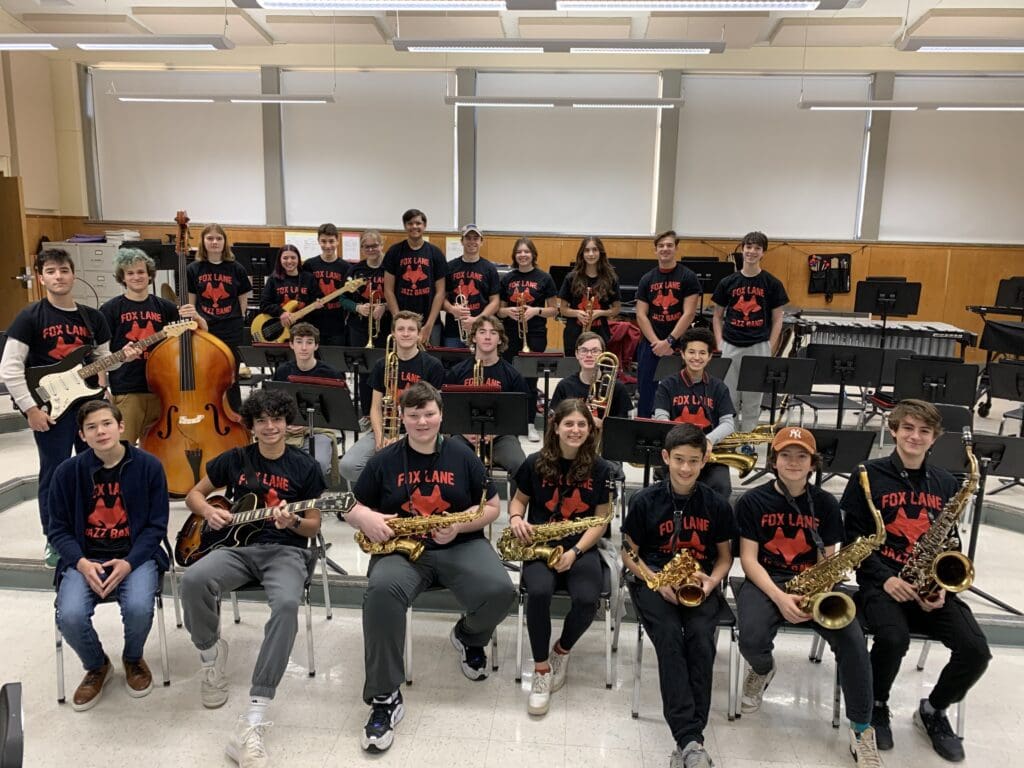 Fox Lane High School, located in Bedford NY, and has a long history of being hailed as one of the strongest music programs in Westchester County. The Jazz Band has performed at The Empire State Plaza in Albany, City Walk at Universal Studios, has recorded at the platinum award winning Starke Lake Studios in Orlando, and hosts an annual Java & Jazz fundraiser in Mount Kisco, NY to promote scholarships in music. The Fox Lane Jazz Band prides itself on promoting and developing serious student musicians with a passion for performing all styles of Jazz and contemporary music.
Year End Concert Tickets
Sunday, May 21, 2023
Showtime: 1:00 p.m. (Doors at Noon)
A download of the year end concert is available for $5 and can be purchased at checkout. Download links will be sent 24 hours after the concert.